Champions' League Final, Man United 1-1 Chelsea, 6-5 penalties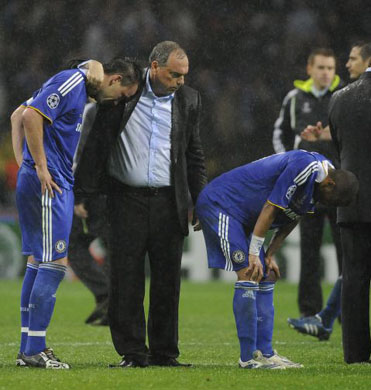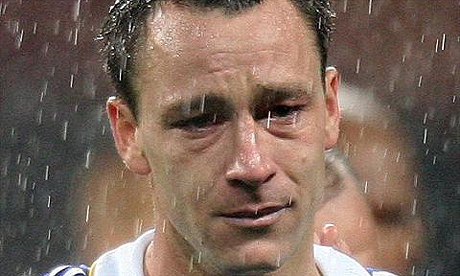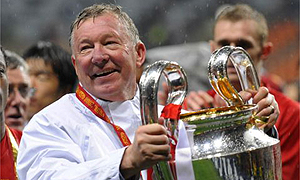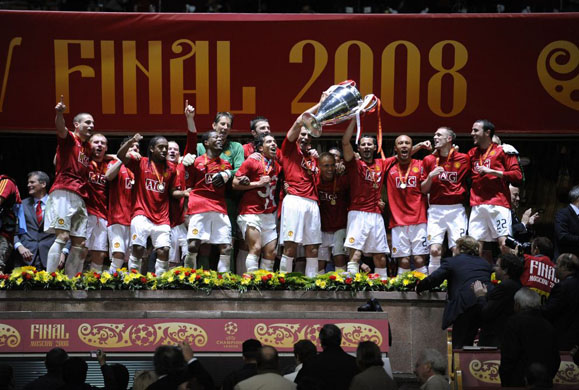 Well, well, well. What an evening, eh? First the league and now the Champions' League…if only the easier FA Cup was won and Portsmouth were put away as they should have been we'd have another treble on our hands. But hey can't really complain, can I?


The game itself was more open than I expected. I was particularly pleased to see Tevez start. Vidic was probably man of the match for me though enjoyed that long, long pass from Rooney to Ronaldo. The opening goal was beautifully crafted. If United had put away some of those other chances in the first half it could easily have turned into a demolition. But the VERY flukey but typically Chelsea goal right on half time effectively turned the game.


The second half just screamed out for Anderson. I can hardly moan about Fergie's management but Anderson could have made a big difference. Still extra time was more United I thought. Giggs every so nearly won it then…


Glad to see the big diver Drogba get sent off for a slap and then still moan. It seems (at least according to Chelsea) that he would have taken a penalty. Shame. Penaltieswere pretty unbearable but excellent drama. I also knew (as it seems everyone else did) Ronaldo would miss his penalty. Cech would never fall for the Ronaldo delay and was bound to be studying his technique all week. Ronaldo should have done what everyone else did: just hit it! Poor old John Terry slipping when he should have won it. Ah well, you win some, you lose some, eh? Disappointed that Ashley Cole didn't mess up his penalty (though he gave it a good go) but on the plus side he has now lost two Euro finals so every cloud… Anelka, who didn't look remotely bothered (he has a winners medal, doesn't he?) hit an ok penalty but Van Der Sar (or Tsar as more than one newspaper put it – come on, be fair, it was a long night for those drunken hacks) apparently knew where he would hit it. Like a true pro…


Good to see Giggs not only break Bobby Charlton's record but effectively get the winning penalty.


Another big, big achievement for the great Fergie. I still think his 1999 treble team was better, at least as a unit and for the massively attacking mentality, but this team could go on to win more and more. Anderson could turn out to be a crucial player in the long term and it sounds like Tevez will be around for some time now. A right back is needed even though Wes has done well this season.

Another great highlight 1. I'll give Chelsea fans credit here: the banner with 'Scouser Free Zone'.




Another great highlight 2. Watching Chelsea's former United suit Peter Kenyon not winning. There's nothing wrong with being motivated by hate.